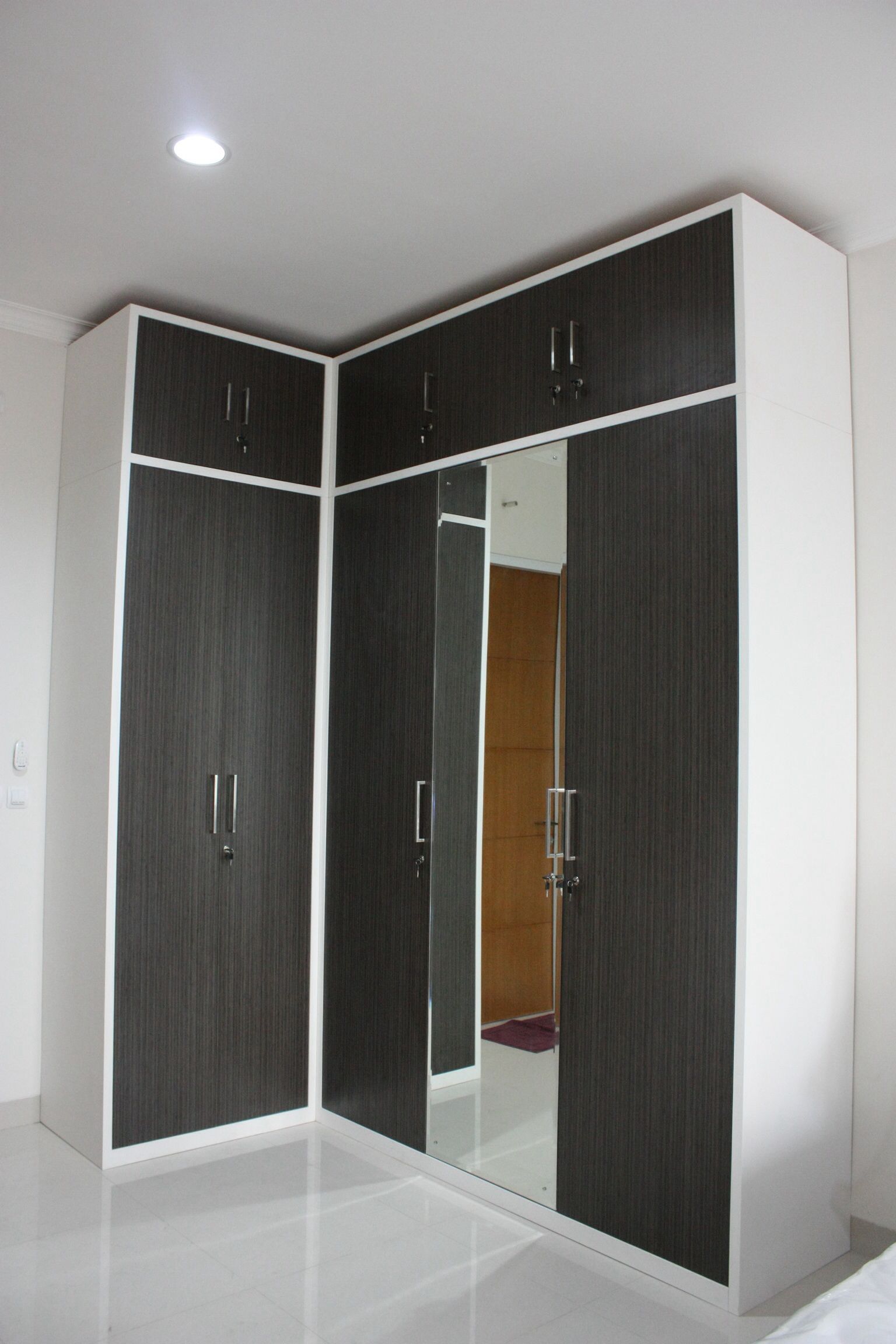 HINGED WARDROBE
The more traditional option, hinged door wardrobes have their advantages and disadvantages but, overall, make an excellent choice in many cases.
One major advantage that these types of wardrobes have is that they have improved visibility. When the doors of a hinged door wardrobe are open, you can see an entire view of the contents. This allows you to make faster and easier choices of what to wear on a morning!
A further advantage is that the back of their doors can be used, either to hang a full length mirror on or for extra storage space. These wardrobes can also be cut to fit under angled ceilings and stairs and they can be fitted in corners as they can be made to open at any angle.
You can rely on us for a Hinged wardrobe designed to your satisfaction.