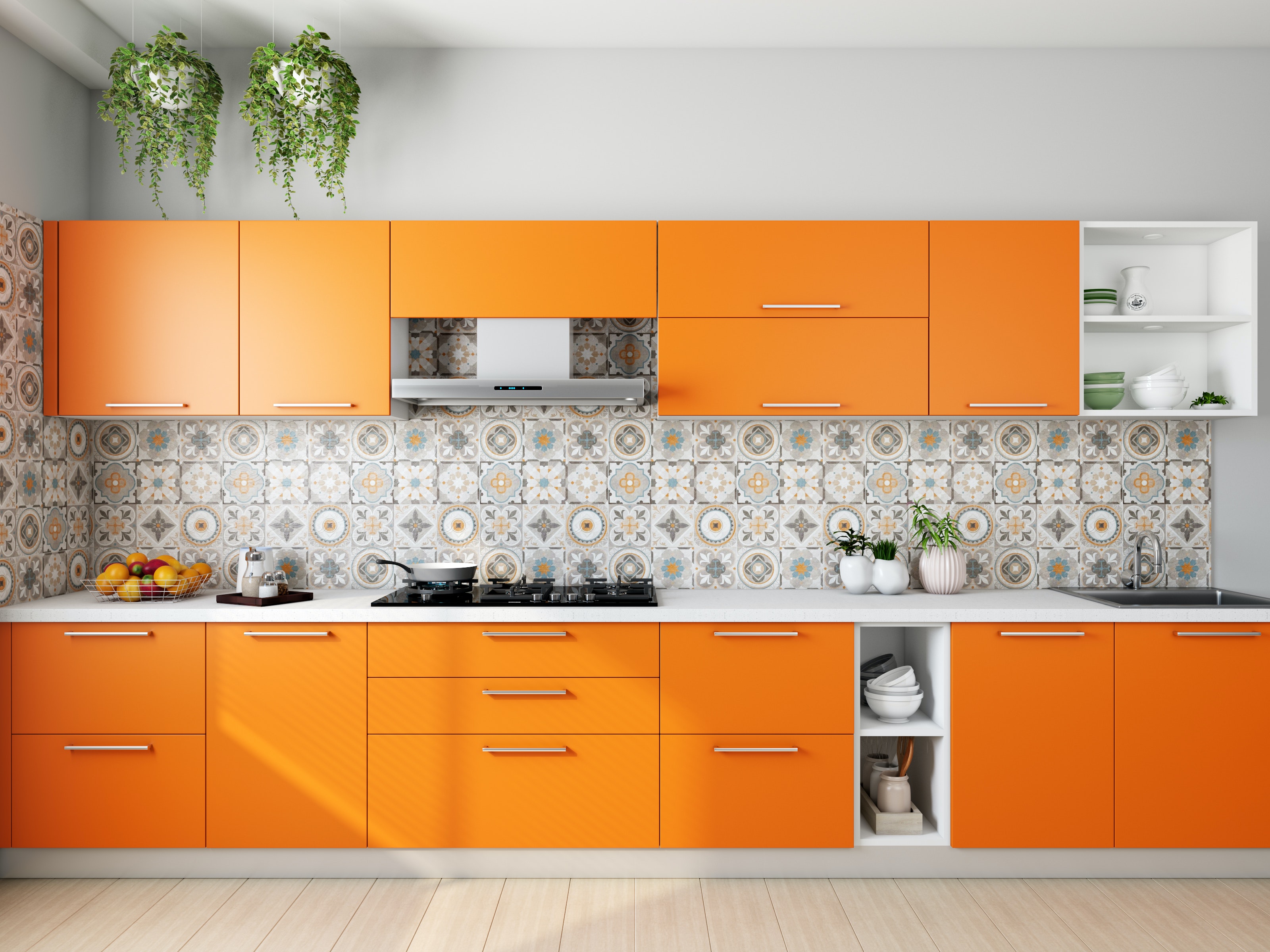 SINGLE WALL
Make good use of the little floor area of your kitchen by choosing a single wall kitchen cabinet, a kitchen that lines up in a straight horizontal line against the wall. Cute but embedded with everything you need.
Great for small spaces.
Maximizes storage, enabling you to have a luxury of space for your dining area and other furniture.